Running Club
Lunchtime Running club is open to all students in Years 4-8. Locations include Kepa Bush, Kohi Beach and around the local neighbourhood.  Student's are accompanied by teachers at all times and parents are welcome to join us. Running shoes are compulsory. PE or mufti sports gear can be worn and students are given time to change after running before class starts. Run days are Tuesday and Friday – meet outside J1 by 12.35pm.
You must complete a permission form for your child BEFORE they can attend any run club.
Click Here to provide permission for your child to join the Running Club
​
If you have any queries, please contact Maria Kroonenberg: mkroonenberg@stthomas.school.nz
---
Bays Suburbs Sport
St Thomas's School is part of the Bays Suburbs cluster group which provides inter-school sports tournaments for students in Years 5&6. Where possible, we try to take as many students to each of the Bays Suburbs tournaments as possible.
2019  Bays Suburbs Calendar
Softball (Wed 13th March)
Swimming (Tue 2nd April)
Football (Wed 29th May)
Rugby and Rippa Rugby (Tue11th June)
Netball (Tue 2nd July)
Cross-Country (Wed 28th August)
Girls Basketball (Tue 10th September)
Boys Basketball (Tue 11th September)
Hockey (Thur 28th September)
Touch Rugby (Tue 19th November)
Athletics (Mon 20th November)
Cricket (TBC)
Eastern Zone Sport
We are part of the Eastern Zone cluster that provides inter-school sports tournaments for Year 7&8 students. Entries are usually limited to one girls and one boys team per school. We run coaching and trials to select teams for each sporting code.
2019 Eastern Zone Calendar
Softball Boys & Girls (Tue 5th March)​
Swimming (Tue 26th March)
Orienteering (Tue 7th May)
Girls Football (Tue 21st May)
Boys Football – Year 7 (Tue 28th May)
Boys Football – Year 8 (Thur 30th May)
Hockey (Mon 24th June)
Netball (Mon 5th August)
Boys Basketball (Mon 12th August)
Girls Basketball (Wed 14th August)
Cross-Country (Wed 28th August)
Touch Rugby (Tues 5th November)
Athletics (Thur 21st November)
Cricket (TBC)
---
AIMS Games
AIMS Games
The AIMS Games gives Intermediate aged students an opportunity to compete as an individual or in a team against the best of their age in twenty different sports. The aim of the event is to provide opportunities for the student in the middle years to compete at an elite level, be active, celebrate fair play and enjoy success. The AIMS Games is considered the International Championships for Intermediate and Middle schools.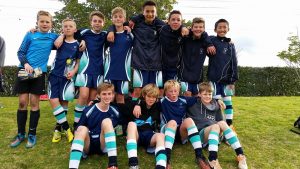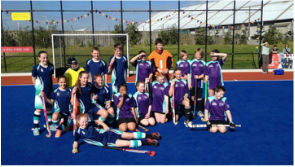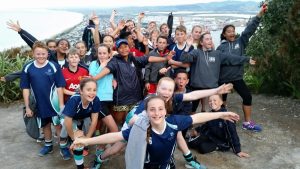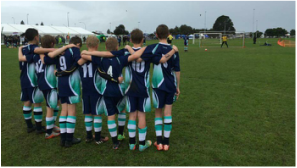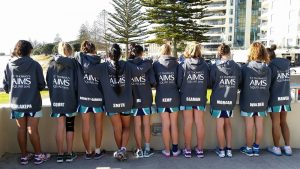 ---
Other Sports Opportunities
​
Get Set Go – Fundamental Movement Skills
Our teaching staff have been trained in the Sport Auckland 'Get Set Go' programme. This programme focuses on fundamental movement skills for children. Games and activities from the Get Set Go programme are incorporated into class PE sessions.
Specialist Sports Lessons
Each term, every year level has the option of selecting specialist sports coaching for sports they wish to target. While some of these sports are funded through Sport Auckland, others may incur a small fee. Caregivers will be advised of fees in advance of any coaching.
Futsal
Tennis
Volleyball
Snag Golf
AFL (Aussie Rules Football)
Orienteering
Badminton
Additional to these, many sports clubs offer free taster sessions at various stages throughout the year.  Through these taster sessions our students are able to have a go at a range of sports to find out what they enjoy playing. Cricket, football, rugby skills, tennis, AFL and softball have all been offered this year as taster sessions.
Paid Sports Coaching
Several sporting codes offer coaching and lessons over lunchtimes or after school. These are run independently of the school and fees are charged for students who wish to participate. More information about these sports can be found on our Clubs & Activities page.